Wednesday, October 6, 2021
During the month of September, CMT deployed 20 soldiers and horses to Calgary to support the three Spruce Meadows Tournaments. The Troop conducted 40 vidette tasks and provided VIP vedettes during the Round Table and Palliser Dinner.
Wednesday, July 21, 2021
"The soldiers are ecstatic to be at the Stampede," said Captain Ali Mansour, an Armoured Officer with Lord Strathcona's Horse (Royal Canadians) and the Ceremonial Mounted Troop Leader. "We are very privileged and fortunate to do six shows here."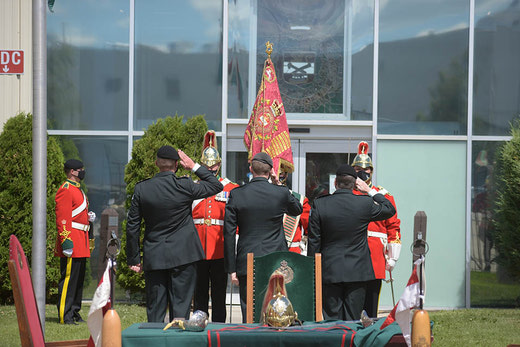 Wednesday, June 30, 2021
View video and photos from the 2021 Change of Command Ceremony.