THE STRATHCONIAN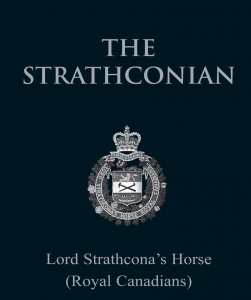 The Strathconian is the Regiment's annual journal. Although two editions were produced in 1914, The Strathconian was not published again until 1927. Throughout the years, the frequency of publication has often changed and the format varied from a journal to that of a newspaper. In May 1959, the annual journal format was resumed and has since continued. Special editions have been produced from time to time to mark activities such as deployments on United Nations peacekeeping operations.
The Strathconian is published under the authority of the Commanding Officer and is funded by the Regimental Fund (Non-Public Fund), and the Regimental Society. The Strathconian is distributed to all members of the Regiment, Strathconas serving away from the Regiment, registered members of the Regimental Association, friends of the Regiment, and others on request.
Early editions of the Strathconians can be found on the University of Calgary Website at this link
If you are unsuccessful in locating the earlier editions, please contact the Museum Curator at museum@strathconas.ca for assistance.