History of a Regiment
The prairies of Western Canada in the late 1890's were considered by many to be a part of the Wild West frontier. However, in reality, Western Canada was a peaceful, well-policed area that was beginning to prosper in the young Dominion. Donald Smith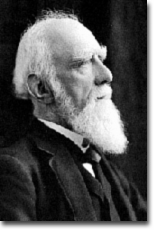 In January 1900, Donald Smith (Lord Strathcona and Mount Royal) offered to raise and equip a mounted regiment at his own expense to serve in the South African or "Boer" War.

His Regiment was recruited largely from cowboys and frontiersmen of Western Canada and members of the North West Mounted Police (N.W.M.P.). Command of "Strathcona's Horse" was given to the now famous Superintendent of the N.W.M.P., Sir Sam B. Steele.

Lord Strathcona's Horse arrived in Cape Town, South Africa on April 10, 1900 and quickly became essential to the British Army. Employed as scouts because of their background as frontiersmen and cowboys, the Regiment was involved in numerous skirmishes and bloody battles against the Boer mounted riflemen. The bravery of the soldiers of the Regiment was best illustrated by the actions of Sgt Arthur Richardson during an ambush at Wolver Spruit. Upon seeing one of his soldiers fall wounded from his horse, Sgt Richardson rode back under a hail of Boer gunfire, retrieved the wounded man and brought him to safety. Sgt Richardson received the Victoria Cross for his valour."Perseverance".

At the end of the war, in Queen Victoria's memory, King Edward VII presented the King's Colours to the Regiment. This honour is normally awarded to infantry units. Upon its return to Canada the Regiment was lauded for its contributions and service in the Boer War. Unfortunately, soon after the Regiment was disbanded. In 1909 it was reformed and named Lord Strathcona's Horse (Royal Canadians) (LdSH(RC)).

At the outbreak of World War One, the Regiment was mobilised and began its training in England. In 1915, Lord Strathcona's Horse served as infantry in the trenches in France. On 16 February 1916, the Strathcona's were reconstituted as a mounted force. In March 1917, the Regiment again saw action as cavalry during the defence of the Somme front. It was during this fighting that Lieutenant Frederick Harvey won the Victoria Cross for rushing a German machine gun post and capturing the gun position. During the last great German offensive when the British and French armies were on the verge of being split, Lieutenant Gordon Flowerdew won the Regiment's third Victoria Cross. On 31 March 1918 at Moreuil Wood, Lieutenant Flowerdew lead his 100 man squadron on a charge that defeated a superior German force of 300 strong who were supported by machine gun fire.
Horsemen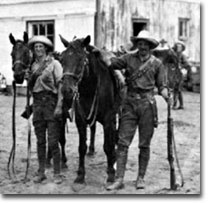 Upon repatriation to Canada in 1919, the Regiment moved into the Mewata Armoury in Calgary, with one squadron remaining in Winnipeg. The inter-war years saw the Regiment's inclusion in the Permanent Force, and the transition from horses to vehicles.

In July 1940, LdSH(RC) along with the Royal Canadian Dragoons, were mobilised as the 1st Canadian Motorcycle Regiment. Later that year, the Strathcona's became 2nd Armoured Regiment, Lord Strathcona's Horse (Royal Canadians). The Regiment trained in England for two years with Canadian build Ram tanks and saw its first action in an armoured role in Italy. One of the Regiment's most noteworthy battles in Italy was a Melfa River Crossing. During this desperate battle the Strathcona RHQ reconnaissance troop established a bridgehead on the Melfa River and held it against determined German tank and infantry attacks until reinforcements could arrive. The advance up the boot of Italy bloodied the regiment but also forged their identity as a Canadian tank unit, second to none. The Regiment left Italy in February 1945, and fought in the North West Europe campaign to liberate Holland and the Lowlands. In 1946, the Regiment returned to Canada and except for two operational tours in Germany, called Calgary its home garrison.

Life in the Strathcona's has continued at a fast pace during the post-war years. From May 1951 to May 1954, "C", "B" and "A" Squadrons successively spent a year providing armoured support to the 1st Commonwealth Division during the Korean conflict. The Regiment has served in various Peacekeeping roles in Egypt and Cyprus. In 1994 the Regiment led the Strathcona Battle Group during a perilous United Nations tour in Bosnia.

They were called upon in 1997 to lead a Battle Group as part of the NATO Stabilization Force. Both tours were noted as highly successful. Individual members of the Strathcona's have served on virtually all of the Canada's peacekeeping missions.

In 1974, the Regiment formed a Ceremonial Mounted Troop to keep alive its heritage as a Cavalry Regiment raised and bred from the prairies. The Strathcona Mounted Troop performs mounted rides and demonstrations across Western Canada.

In 1996, the Strathcona's bade farewell to their friends in Calgary and were welcomed by the Greater Edmonton area. At the turn of the century, the Regiment will celebrate its 100 year anniversary. The "Celebration 2000" ceremonies will be the focal point for serving and retired Strathcona's. Events include the Strathcona Mounted Troop conducting "Embarkation 2000". This event retraces the major stops of Strathcona's Horse, across Canada, en route to South Africa.

LdSH(RC) continues its mission to provide tank and reconnaissance forces to the 1st Canadian Mechanized Brigade Group in Western Canada. For nearly a century, the Strathcona's have guarded Canada, and in doing so, has greatly added to our Canadian heritage. The Regiment will continue to serve Canada in keeping with its motto "Perseverance".

Last Updated (Thursday, 25 November 2010 20:58)

<Back